Ryan P. Estes
DMD, MS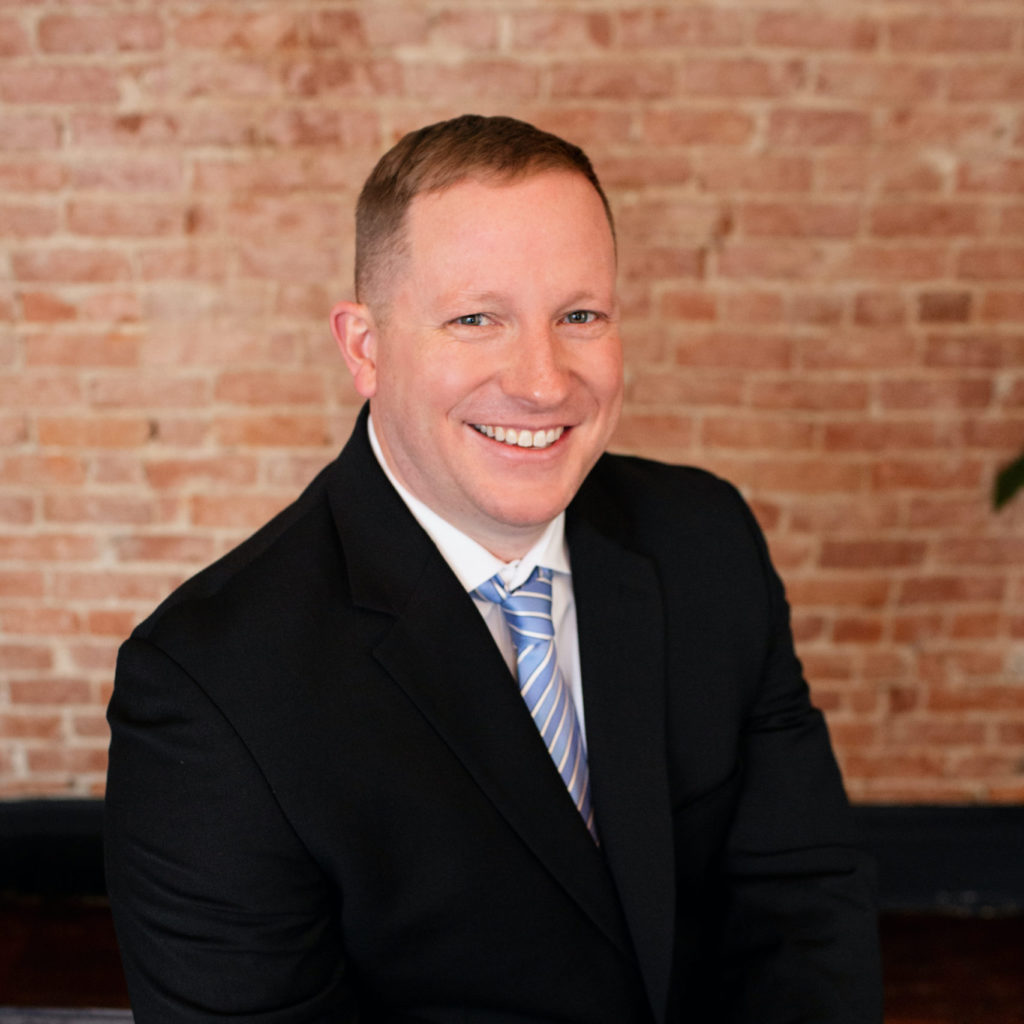 Dr. Estes is excited to lead the team at Southern Roots in Florence and Ft. Thomas, Kentucky. He returned home to Kentucky in 2014 after three years working with a highly recognized national speaker and clinician regarding dental implants and periodontics in North Carolina.
After growing up in Henderson, Kentucky, Dr. Estes completed his undergraduate education at Transylvania University in Lexington, Kentucky before obtaining his Doctorate of Dental Medicine at the University Of Kentucky College Of Dentistry. He was accepted and completed a three year residency program in Periodontics and Dental Implantology at the University of Kentucky College of Dentistry Department of Periodontology.
This residency is comprised of advanced training in multiple areas; including periodontal disease, medically compromised patients, gum tissue grafting, esthetic gum tissue shaping, dental implants, advanced bone grafting for dental implants and periodontal disease, diagnosis and treatment of oral pathology, and most importantly working as a team with general dentists and other specialists (including physicians) for comprehensive dental treatment. Dr. Estes also received a Masters of Dental Science, conducting a research project examining the effects of smoking on dental implant success and patient satisfaction.
Dr. Estes worked as a general dentist in Paris and Lexington, Kentucky during his residency which enhanced his knowledge and abilities to work as part of a team to create the most ideal outcomes for patients. His three years working in North Carolina at a very progressive and team oriented practice allowed for the knowledge learned in an academic environment to be used treating patients every day.
On a personal note Ryan is married to Dr. Olivia Faulkner Estes, from Cynthiana, Kentucky, having met while she was a dental student and Ryan a resident in the Periodontology program. They both are happy to be closer to home and family in Kentucky after enjoying the sun and beaches of North Carolina. Ryan also enjoys hunting, fishing, Kentucky football and basketball, and his chocolate lab Titan.
Dr. Estes is committed to continued improvement and involvement in the dental community. He has been or currently received the following awards and had involvement with the following organizations:
Diplomate of The American Board Of Periodontology (Board Certification June 2013)
American Dental Association
Academy of General Dentistry (Fellow, 2019)
American Academy of Periodontology
Southern Academy of Periodontology (Executive Committee Member)
Kentucky Dental Association (Executive Committee Member)
Northern Kentucky Dental Society (Past President)
Institute for Advanced Laser Dentistry, Fellow
Southwest Ohio Study Club
Craven, Jones, and Pamlico Counties Dental Society (Two years as President)
North Carolina Dental Society
North Carolina Society of Periodontists
5th District (North Carolina) Dental Society
International Team for Implantology (Study Club Co-Director for 2 years)
Academy of Osseointegration
International Society of Periodontal Plastic Surgeons
"W" Group Interdisciplinary Dental Study Club
Chief Resident University of Kentucky College of Dentistry Department Of Periodontics
Quintessence Award for Achievement in Periodontology
Student and Graduate Student Member of the UK College of Dentistry Admissions Committee
Transylvania University Presidents Scholar Recipient
Honorable Order of Kentucky Colonels
Special Olympics Volunteer Award
Muscular Dystrophy Association Volunteer Coordinator and Program Promotions
First Christian Church Richmond, KY Youth Fellowship Sponsor