Sandy
SURGICAL ASSISTANT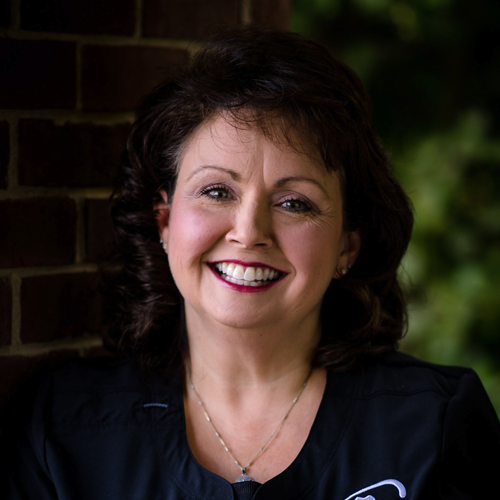 Sandy became interested in dentistry when she was 13 years old after having braces and watching how quickly her smile was transformed. It was in her junior and senior year of High School when she went to a vocational school. From general dentistry to several different specialties, she has spent her career educating, comforting, and watching her patients smile transform. It has been a very rewarding career that started with my own smile.
Sandy herself was a patient of the office before joining us as team member. She had decided to have her mouth evaluated for recession. Dr Estes did the pinhole technique to correct it. When the opportunity arose, she quickly applied to join the team. And as they say, the rest is history.
Sandy and her husband Donnie have four children and in her spare time she likes to read a good mystery or romance novel.